OF PRESS OVER THE COVID-19 OUTBREAK
| | |
| --- | --- |
| French Journals / Media | Source: Ministry fo Culture |
Culture helps shape personality
Responsible Author: Ricardo De Melo Matos | San Francisco, 11/12/2020, 02:08 Time
USPA NEWS -
Culture helps shape and even dictate family norms, values, expectations, and interactions. Culture can have a major influence on one's life choices and the decisions made, and may even predetermine social status.
COMPONENT OF THE SKILS INVESEMENT PLAN
Responsible Author: Jedi Foster P/O Rahma Sophia Rachdi | Paris, Washignton DC, 11/06/2020, 19:27 Time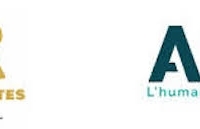 USPA NEWS -
After the confinement period, ANFRA and AKTO welcome the launch of their emblematic project "Kiffe ton projet" (« Love your project ») which is part of the pre-learning component of the Skills Investment Plan (PIC). "Kiffe ton projet" mobilizes nearly 70 CFA / UFA in a dozen regions including the DROMs, and aims to support 1,800 young people on a path preparing for more than 70 jobs through apprenticeship. The project is at the heart of the work-study and apprenticeship reform reactor. It engages many actors who are mobilized for the integration of young people on the royal road to learning. It is co-financed by the State - under the PIC - and managed by the Caisse des Dépôts et Consignations, which contracts with each beneficiary. The project is particularly representative and brings together territorial CFAs, company CFAs, branch CFAs and national networks with a history and a strong culture.
| | |
| --- | --- |
| | Daren Frankish |
| | RAHMA-SOPHIA RACHDI |
| | Ruby BIRD |
| | Yasmina BEDDOU |
| | Aurangzeb Akbar |