SO CALLED BUBBLE CONTRACTS

| | |
| --- | --- |
| Rooftop Photovoltaic | Source: Energie |
TO DRIVE OPPORTUNITIES IN AFRICA TECH
Responsible Author: Jedi Foster P/O Rahma Sophia Rachdi | Paris, Washiington DC, 11/10/2020, 00:48 Time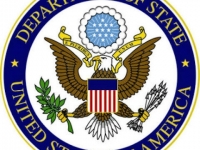 USPA NEWS -
Africa Fintech Summit 2020 and APO Group announce Partnership to Drive Opportunities in Africa Tech
The partnership is intended to catapult the growth of Africa's tech ecosystem, one that received over US$2B in VC funding in 2019, to a global audience.Dedalus Global and Ibex Frontier are pleased to announce a strategic partnership with APO Group for Africa Fintech Summit 2020 (www.AfricaFintechSummit.com). The partnership is intended to catapult the growth of Africa's tech ecosystem, one that received over US$2B in VC funding in 2019, to a global audience. Supporting this effort are 60 panelists and Summit keynotes by Hon. Cina Lawson, Minister of Digital Economy and Digital Transformation of Togo,  Mr. Admassu Tadesse, President and CEO of Trade and Development Bank (TDB), and Jack Dorsey, Co-Founder, Chairman, and CEO of Square
SOCIAL ENTREPRENEUR PRIZE
Responsible Author: Jedi Foster P/O Rahma Sophia Rachdi | Paris, Washington DC, 11/09/2020, 23:55 Time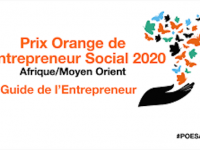 USPA NEWS -
In 2020, the Orange (http://www.Orange.com) Africa and Middle East Social Entrepreneur Prize (POESAM) celebrates its tenth birthday! In addition to the International Grand Prix that has historically rewarded three prize winners with prizes ranging from €10,000 (3rd place) to €25,000 (1st place), Orange has added two new prizes for this edition:
• The International Women's Prize with a value of €20,000, supported by the Orange Group Diversity and Inclusion unit
• And the Special 10th Anniversary Prize with a value of €10,000.
In addition, a project was also awarded the special, "Jury's Favourite" prize.
So, a total of six prizes were awarded by the POESAM International Grand Prix jury.
| | |
| --- | --- |
| | Daren Frankish |
| | RAHMA-SOPHIA RACHDI |
| | Ruby BIRD |
| | Yasmina BEDDOU |
| | Aurangzeb Akbar |